Promotions
On Radio Now
Click the play icon to hear Heather Foord talk about us in our latest radio spots.
In the Press
We believe that when it comes to choosing a funeral director, sometimes you need to look at company ownership first.
Are they family-owned or are they a part of a huge multi-national corporation? Do their profits go into the local community or to their overseas shareholders?
Given the choice, we think most people would pick family-owned every time.
Our promotional material and advertising aims to:
Highlight who is Family-Owned and Who is Corporate-Owned
Help consumers recognize the advantages that Family-Owned funeral directors can offer
Expose the less-personal approach that large multi-national corporations are taking in their attempts to own the Funeral Industry.
By choosing a family-owned funeral director you're getting local, personal service and flexibility to suit your actual needs and your money stays in the local community.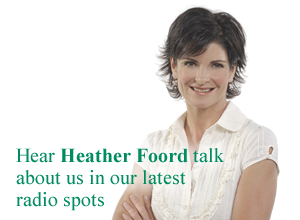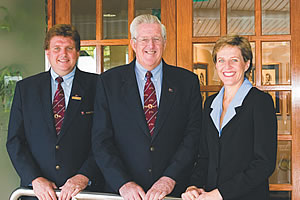 "We live for our business. Everything we do reflects our on-going commitment to providing affordable, quality services to our community. All of our staff share our focus for serving our clients with total respect and doing all we can to make every funeral an individual celebration of life"
Brett Gow – Alex Gow Funerals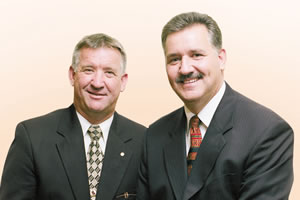 "Our family has been serving the community for over 114 years. At Burstows, we believe a funeral well done honours life, comforts those who mourn & declares to the community that each life is important.
Trevor & Don Burstow – Burstows Funerals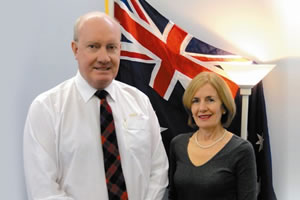 "We take special care of our families, and like to fulfill people's special wishes. We offer a range of high quality services, at the right price, and it shows by the heart-felt thanks and recommendations we receive."
Anton & Sally Brown - Anton Brown Funerals
>
---